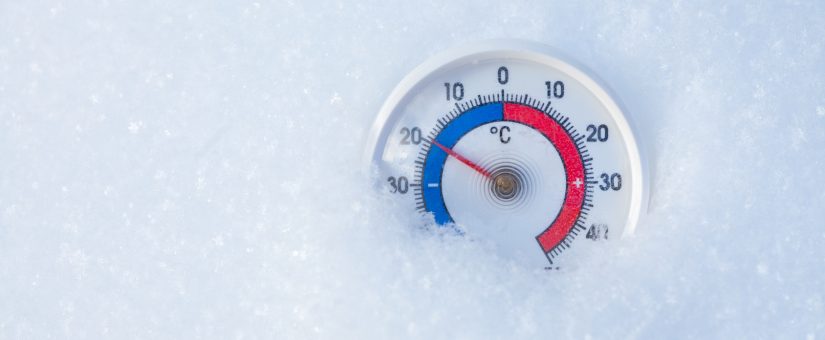 Fifth in a series about common causes of concrete deterioration.
Most of California is fortunate when it comes to freezing weather. In Southern California, for example, freezing weather is seldom seen. In Northern California, a number of sub-freezing days are expected, even more in the Sierras and other high altitude locations. Where freezing weather mixed with rain or water are common occurrences, concrete can be damaged by a phenomena called aggregate expansion.
What is Aggregate?
Aggregate is the material added to Portland cement to create concrete. Gravel, sand, recycled concrete and crushed stone are all typical aggregates found in California concrete. Like concrete, these aggregates are not completely waterproof, despite their solidity. They can and do absorb water if exposed to significant quantities. When standing water is present on concrete, the concrete and its aggregates should be expected to reach a point of saturation — the moment when they cannot absorb any more water.
Full of Water — Now What?
Once those aggregates are saturated, the damage begins when it starts to freeze. As water freezes, it expands. (That's why ice floats instead of sinks.) If the aggregates and concrete are saturated, the expansion has nowhere to go. The result is a popout, a piece of concrete that literally "pops" out from the surface, often with a frozen piece of aggregate attached or left behind in the cavity.
Epoxy Coatings Can Help
Epoxy coatings can waterproof your exterior concrete to limit the amount of water absorption from surface moisture. During freezing spells after rains, this reduces the chance of aggregate expansion and popouts. Companies and warehouses with freezer rooms also benefit from epoxy flooring if water is commonly used to wash down the cold storage areas. An epoxy coating on the floor prevents liquids from reaching the concrete and the aggregates therein, providing a high level of durability for the floor.
For more information about the benefit of epoxy coatings for concrete floors, contact Sacramento's California Custom Coatings.