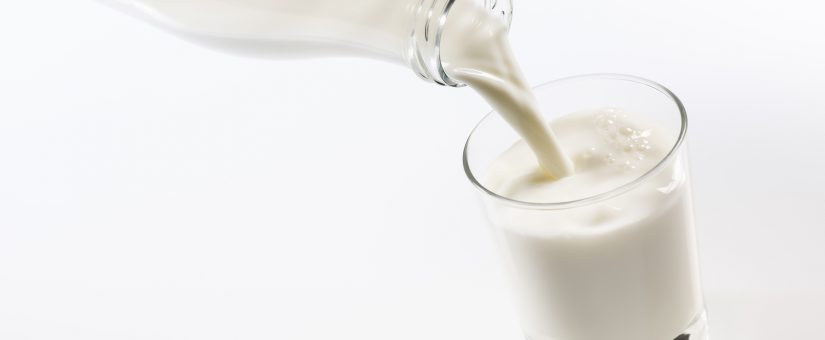 The second in a series of articles on substances that damage concrete floors.
The typical homeowner does not see a lot of sour milk. For other locations, however, there may be spilled sour milk to cry over. Where sour milk is common, damage to concrete is possible. How can such an innocuous liquid as milk cause problems to such a tough substance as concrete? The key to this problem is lactic acid.
What is Lactic Acid?
The sugar in milk is called lactose. When milk goes sour, bacteria in the milk have started the process of fermentation, breaking down the lactose into energy and lactic acid (some bacteria can even turn lactose into alcohol — see the history of the Mongols and mare's milk). Milk fermentation is used to create many popular foods, including yogurt, kefir, and cheese. Milk is only slightly acidic, but add more lactic acid and it becomes corrosive to concrete, if left in place.
If a facility consistently exposed its floors to sour milk, either because of drainage issues or simply because of the sheer quantities of milk involved, protecting the concrete would become very important. Therefore, dairies, food processing plants (especially those making yogurt), and grocery stores should seriously consider protecting their concrete floors with epoxy coatings.
For these facilities, the concrete benefits from using epoxy because it both repels liquids and stands up to significant traffic and wear. Epoxy coatings also make cleanup of spills and everyday sanitation much easier. Even plain cleaning water has the potential to damage concrete over time, causing mold and chemical leaching, so concrete sealers should be considered essential for any facility dealing with milk products on a regular basis.
California Custom Coatings has the necessary experience to make recommendations for protecting the concrete floors in your building. Our team of epoxy applicators can efficiently protect a site and have your operations back up and running in a very short period of time. Contact us online or by calling 916-612-2399 for a free consultation and estimate.