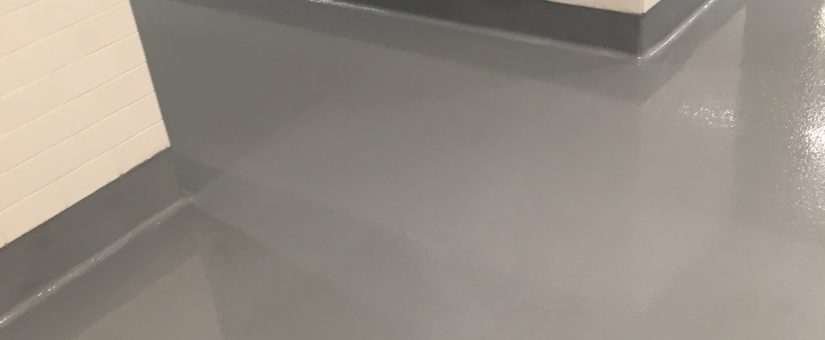 A coved floor using epoxy takes the coating that goes on your concrete floor and moves it up the wall. The height of the coving is determined by the needs of the facility, but it is generally done to protect the wall and make it easier to clean. California Custom Coatings completes a number of coved flooring projects every year. Here is why our commercial and residential customers in Sacramento and beyond request a coved floor.
Coved Floors and Sanitation
Cleaning tends to involve liquids. Food production facilities, commercial kitchens, restaurants, cafeterias and other locations requiring daily cleanup or constant exposure to liquids benefit from coved floors. Drywall is easily contaminated by water, and a coved floor keeps areas commonly exposed to moisture protected with a waterproof barrier.
Coved Floors and Durability
In facilities where carts and equipment are wheeled around on a regular basis, collisions with the walls are inevitable. Coved floors don't chip like paint and they don't dent like drywall. The tough epoxy coating also prevents damage from overeager sweeping and vacuuming.
Just as diamond plate is popular on trucks to prevent dents and scratches, coved flooring systems are the "diamond plate" of floors. They preserve the walls and create a beautiful appearance throughout your workroom or facility. For more information on coved floors made with epoxy flooring materials, contact California Custom Coatings at 916-612-2399 or online today!