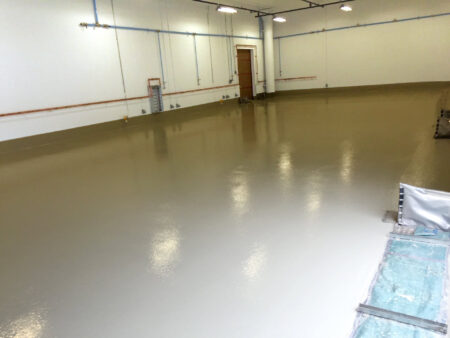 Urethane concrete is the toughest manner of coating that California Custom Coatings can install. Although a trowel grade epoxy coating is really strong, urethane concrete (also called urethane cement) is even longer lasting. That's because it uses urethane to bind together an engineered cement powder that when completely cured has the flexibility of epoxy combined with the strength of concrete. The width of urethane concrete top coats may also be stretched to limits not reachable with commonplace epoxy coatings, and the material keeps its ability to be shaped for use with coved and beveled floors.
Best Applications for Urethane Concrete
Epoxy coatings do a great job of protecting concrete and lengthening its longevity greatly. Urethane cement is even better, however, especially for protecting foundations from thermal expansion and contraction. If a foundation constantly faces temperature alterations due to weather or manufacturing, this flooring acts like an extra layer protecting the underlying concrete.
Customize Your Urethane Cement
Urethane coatings may be colored to match flooring schemes or to separate work zones. They come in various types, and California Custom Coatings helps our Sacramento clientele pick the ideal formula, based on their requirements. For details about urethane cement, please contact California Custom Coatings at the number shown above or by using our online request form.
Request a Free Quote