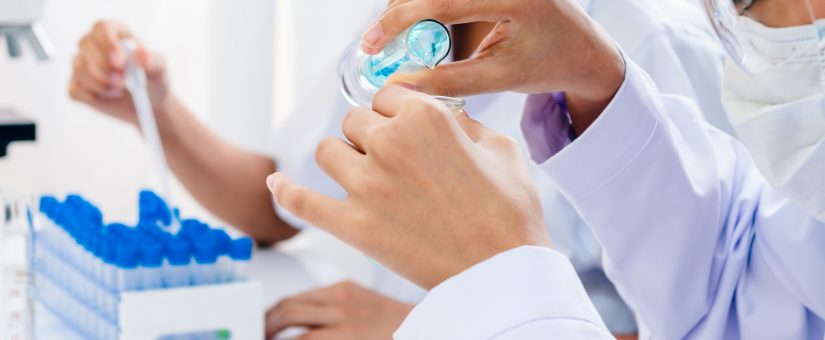 Pharmaceutical labs require high standards of cleanliness. This is an important part of insuring the purity of all their products. Epoxy flooring, such as that provided by California Custom Coatings, can play a critical role in the success of a pharmaceutical laboratory and production center.
One reason why epoxy flooring improves cleanliness is that it's non-porous. Concrete is quite the opposite, full of microscopic holes and fissures that fill with any spilled oils, acids or solvents. These products leave stains, spots and eventually cause slippery floors, a serious hazard in a production facility. Coat the concrete with a thin layer of epoxy resin and the many long molecules (polymers) in the epoxy resin are linked together by hardening agents. This turns a relatively flexible substance into a hard, durable, resistant coating. Instead of spills soaking into the concrete, they lie on the surface until cleanup occurs.
Just as epoxy flooring contributes to job safety and cleanliness, it also helps companies maintain sterile environments. We've already mentioned the porous nature of concrete, but tile floors are not much better. Grout is equally porous and even tightly fitting tiles leave cracks between them. Epoxy flooring creates a solid floor, eliminating cracks and crevices where bacteria and microorganisms establish habitats.
For more information about how epoxy flooring from California Custom Coatings can help your company in Sacramento, Northern California and Southern California, contact us online or at 916-612-2399.