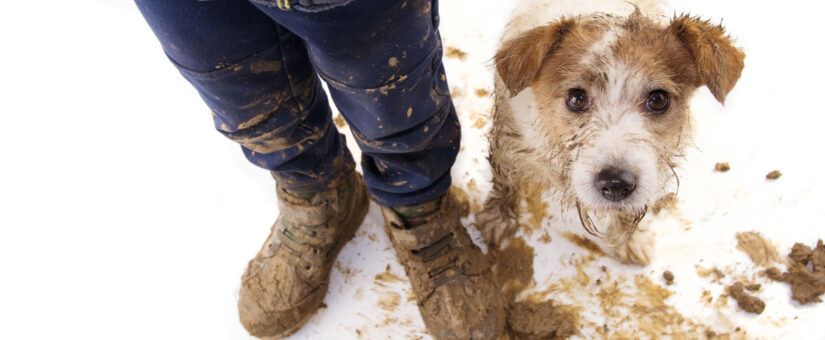 Try Coated Concrete Floors!
With the winter rains in Northern California comes the wet and the mud. We combat the damp in our entryways by using mats and rugs, mops and brooms. How much easier it is when the floor itself repels mud and moisture, fighting half the battle for us! You can get that outcome when you choose coated concrete floors for your entryways and mud rooms.
Why Not Use Tile or Linoleum?
Tile is used in many entryways, but tile floors have the distinct disadvantage of featuring grooves where the tiles meet. Even the closest joins and finest grouting leaves a weakness to be exploited by dirt and water. Synthetic flooring may be smooth, but it's hardly scratch or scuff proof, and depending on the treatment it receives (especially from wet dogs coming back from a walk), it can show wear after a period of time.
Coated Concrete — Tough, Stain-Proof and Durable
Right from the start, you know that concrete is tough and durable. Unless you take to dropping sledgehammers when you come through the door, it can last a long time without any significant changes or maintenance. Concrete is porous, however, and water will seep through it, leading to stains. That's why using concrete for intererior design requires a protective coating that seals the concrete and makes it waterproof.
Make the concrete waterproof and now you make it easy to keep clean and simple to maintain. Take away any seams or groutlines and all you have is a straightforward, impervious flat surface. Epoxy clearcoats and colored coatings are extremely durable, seeing use on outdoor structures like bridges, railings and beams. Scratches and scuffs do not need to concern you!
To provide the splash of color and design you want, the concrete can be stained or it can be coated with an opaque color coat before sealing it with a clear topcoat. Either way, the many choices in environmentally safe stains and coatings designed for indoor use will provide the hue you want to enrich the welcoming area that first defines your home, office or business.
Get Help with Concrete Flooring in Sacramento!
For help with making your entryway more than just a "mud room," contact California Custom Coatings. Our expertise and design experience will help you have just the look you want at an affordable price. For a free estimate, contact us online or by phone. California Custom Coatings — the best in protection!