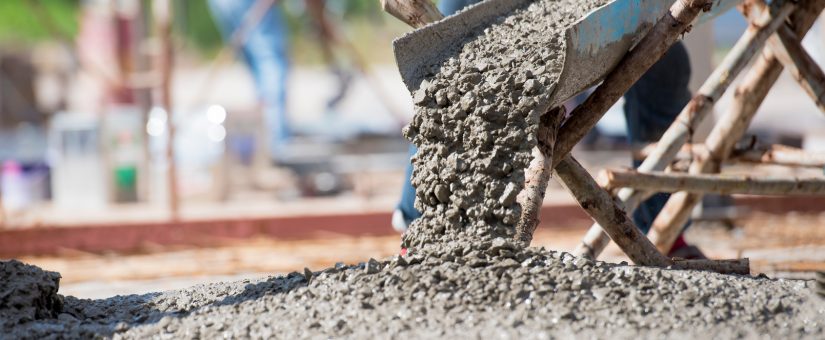 Many think that cement is a raw material, like coal or iron, dug up out of the ground. In fact, cement is actually manufactured from other raw materials. According to the Portland Cement Association*, a British bricklayer made the first modern cement in his home kitchen, combining limestone with clay. Although making cement is a much more complicated process today, these two ingredients are still a major part of many cement mixes.
Today's cement may include limestone, chalk, or animal shells combined with clay, slate, shale, slag, sand and iron ore. Various combinations of these materials, along with the manufacturing methods, determine the characteristics of the cement produced. By altering the combination of ingredients, the cement can be made suitable for different types of weather and climates. It also determines whether the resultant concrete will dry quickly or slowly.
After the initial ingredients are mixed together, the cement mixture is loaded into a very large and very hot kiln. High temperatures cause the ingredients to be "baked" into balls the size of marbles. These balls are then ground up into the fine powder we recognize as cement.
At this point the cement is ready to be mixed into concrete. Concrete is made of cement, sand, and gravel combined with water. When finished properly and allowed to dry, these ingredients become the durable material we see as part of roads and buildings throughout the world.
At California Custom Coatings, we provide Northern California with significant expertise in covering and staining concrete. We take ordinary concrete and turn it into an even tougher part of your house or building and an integral part of your interior design. For more information about how we can transform your floors with epoxy coatings and safe concrete stains, contact us online or by calling 916-612-2399.
*Portland cement is the full name for our subject, but that doesn't mean it's from Portland, Oregon. It's actually named for its resemblance to the stones from an island near Britain.