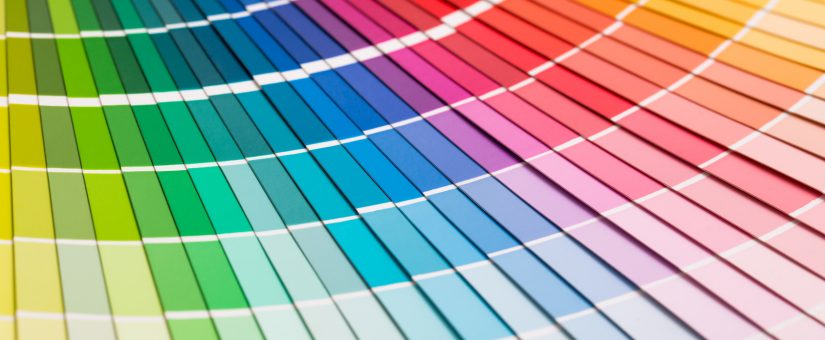 The ability to discern subtle differences between colors is critical in an industry like epoxy flooring. Besides working with many different colored epoxies, there are also color flakes, color micas and color granules. During one large job it is necessary to use multiple batches of these products to completely cover the concrete floor. Therefore, to insure quality control, both the manufacturer and the applicator have to employ people with good color vision. At Torginol, for example, the maker of the many decorative flakes, micas and granules used by California Custom Coatings, they test their employees with the Farnsworth-Munsell 100 Hue Test. What is this assessment and why is it important?
Dr. Dean Farnsworth worked for the United States Navy at the Naval Submarine Medical Research Laboratory in Connecticut. Started in 1942, this lab studies and conducts "research in medical aspects of submarine duty and diving, including night and color vision, human engineering, and personnel selection methods." Dr. Farnsworth was one of the Navy's early researchers in color vision, developing tests to screen sailors for color blindness. With this background, he also designed the Farnsworth Color Vision Test, now called the Farnsworth-Munsell 100 Hue Test.
The test actually uses 88 colored tiles that progressively change in hue. The tiles are split up into four groups of 22 tiles each. For each group, there are two "anchor" colors that start and finish the sequence of colors. The tester mixes up the other tiles in each group, and then asks the subject to arrange them all so that the colors change progressively from one to the next. By exposing someone to so many slight variations in color and asking that they organize the tiles sequentially, errors in color judgment or vision can be determined.
Companies working with color use this test to screen employees involved with color control. For example, at Torginol, employees assigned to jobs requiring color comparisons must pass the test at a very high level — only ten errors or less. This guarantees that the products being made exactly match the color standard for a specific hue. In the population at large, less than ten percent of individuals have this level of ability with color discrimination. In fields requiring regular comparison of colors, however, it is common for experienced workers to make zero mistakes on the Farnsworth-Munsell test.
If you would like to try an unofficial version of the test for yourself, here are two different options: the full test at Coblindor, a website dedicated to information on color blindness; and a shortened version of the test at the Munsell website.
The conclusion about color testing is this: California Custom Coatings only buys products from manufacturers that care about the final result. Like us, they must be proud of the work they do and recognize that clients rely on them to do the job right! To have confidence in your epoxy concrete flooring in Sacramento and Northern California, contact us today online or by calling 916-612-2399.