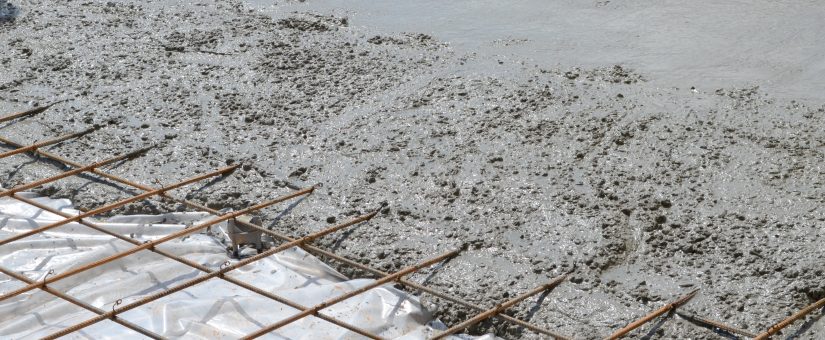 "Corrosion of reinforcing steel and other embedded metals is the leading cause of deterioration in concrete." — Portland Cement Association
Concrete is one of the most commonly used construction materials and is present it nearly every Sacramento home. Protecting your concrete from failure increases the longevity of your home and its decorative elements. In the following series of articles, California Custom Coatings will examine causes of concrete failure. The first topic also represents the most common problem with concrete — corrosion.
How Does Concrete Corrode?
It is not really the concrete itself that is corroding. Inside larger concrete slabs there are reinforcing steel grids made from rebar or steel wire. These steel reinforcements are what actually start to corrode inside the concrete, as the outer surface starts to rust. Since the rust increases the amount of area taken up by the reinforcing grid, and hardened concrete does not stretch or expand easily, the concrete cracks as the rusting steel increases in size.
Why Does Steel Rust?
Combining iron ore with other strengthening elements makes steel. Making steel requires energy, meaning that the steel molecules actually have more energy at the atomic level than the iron molecules they were made from. Over time, all objects tend to lose energy, and that's why things decay, break down and fall apart. Steel "loses energy" by going back to iron oxide, commonly called rust. So the key to preventing corrosion in concrete is preventing the steel from rusting.
Preventing Concrete Rust
One cause of rust in concrete is exposure to water. Water transmits electrons fairly well, increasing the energy loss from the steel and promoting rust. Epoxy coatings applied by California Custom Coatings prevent water intrusion into a concrete slab. If the slab was made with a proper moisture barrier on the underside, adding an epoxy coating on the topside guarantees that the corrosion process is significantly slowed. This step is very important for outdoor concrete and slabs that are commonly exposed to water.
For more information on how California Custom Coatings can help you protect your concrete from corrosion, contact us by phone or online today and ask for a free consultation and estimate.