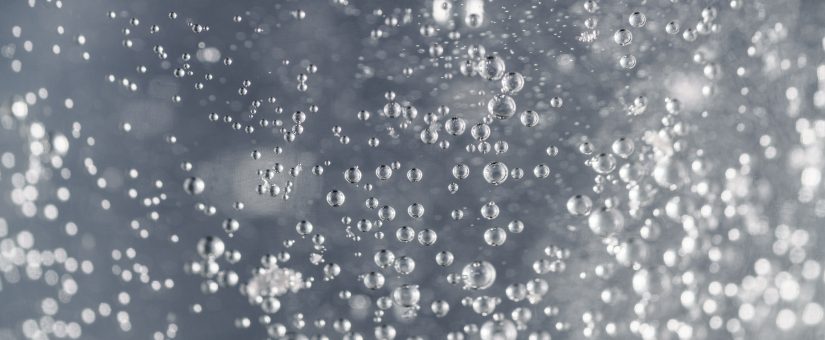 Carbonation is something we typically associate with sodas, soft drinks and beer. Just as carbon dioxide penetrates some of our favorite liquids and creates effervescent bubbles, it can also penetrate the pores of concrete, directly from the surrounding air. When it does, and sufficient humidity is present, carbonation leads to concrete corrosion. How can our Sacramento customers prevent damage to their concrete from carbonation?
What is Concrete Carbonation?
Carbon dioxide combines with a molecule found in concrete, calcium hydroxide, to form calcium carbonate and water. Basically, this process takes the adhesive bonds originally made by adding water to cement and slowly breaks them apart. This carbonation process occurs when the humidity is above 25%, but less than 75%. If sun hits the concrete, it tends to dry out enough so that carbonation is not a problem. If the concrete is in the shade, especially on a façade, the chances of carbonation occurring are much higher, especially during rainy weather.
In Sacramento, this phenomena could be experienced in the late fall and winter, through to early spring. Besides the slow crumbling of concrete caused by carbonation, the process also hastens the corrosion of the reinforcing steel inside the concrete, as discussed in our last article. Therefore, it is wise to protect your concrete from both corrosion and carbonation with an epoxy topcoat.
A narrow layer of epoxy coating designed for concrete is enough to cover pores and prevent carbonation. California Custom Coatings applies the protection you need to provide your concrete with a long lifespan. As we approach the period of rainy weather, stop carbonation in your concrete with a customized epoxy coating!