For fully customized concrete floors in Davis, ask for the professionals at California Custom Coatings! This complete concrete flooring business provides all of the services you want to make concrete foundations stronger, stain-free, water resistant and colorful. With the help of California Custom Coatings, you can finish any of the following projects:
Concrete Epoxy Flooring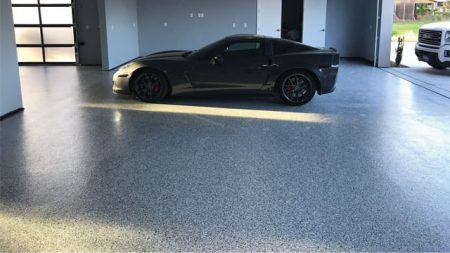 Epoxy floor coatings are strong and colorful, with multiple pattern and color designs possible. Different types of epoxies give protection for the special challenges experienced by your concrete floors. We also provide special anti-slip coatings when requested.
Coved Flooring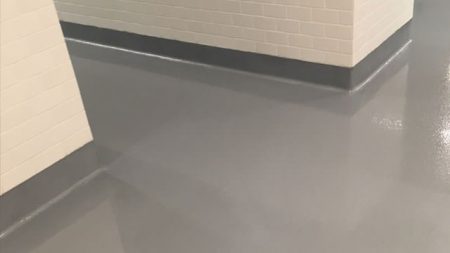 Coved flooring for commercial, industrial and home applications in Davis are a specialty of California Custom Coatings. With coved flooring we apply the epoxy coatings from 2 inches to 6 inches (or even more) up the wall. This protects plaster, paint and drywall at the wallbase from liquid damage or wear and tear.
Polished Concrete Flooring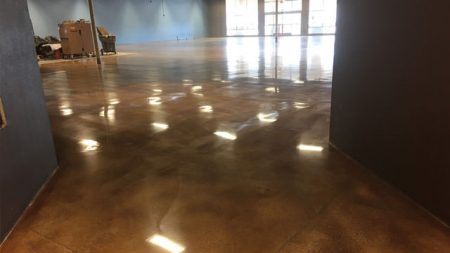 Now your concrete surfaces can sparkle! Using the latest ingredients, California Custom Coatings takes bland concrete and makes it fabulous! To start we polish the concrete floor smooth until it looks glossy. Then we add vibrant colors and protectants that intensify the brilliance. The resulting product is far more durable and simpler to clean.
Concrete Staining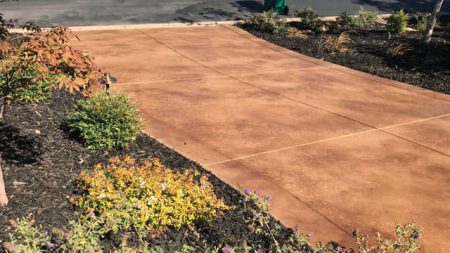 Give concrete the look of stone, wood, tile, or other natural materials and products, with colorful stains and a strong topcoat. California Custom Coatings provides a large selection of hues that are completely acid-free. We concentrate on safety, durability and quality.
Contact California Custom Coatings
For more information about concrete flooring in Davis from California Custom Coatings, contact us today for a free quote at 916-612-2399 or ask for assistance with our online request form.