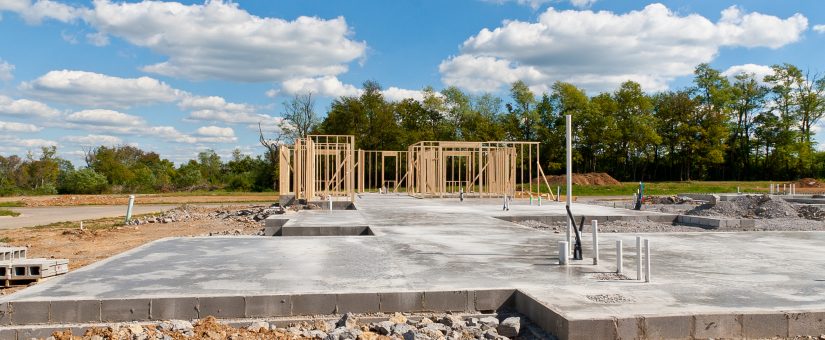 Part 1 in a Series on Coating New Concrete
New construction means new concrete. Many types of renovation and remodeling also redo the concrete foundation or construct a larger floor by expanding the concrete surface. Can this new, or green concrete, be coated with epoxy immediately?
The short answer is a definite no. For new concrete to achieve its ultimate strength, excess water in the concrete mix must be allowed to evaporate. Imagine glue that has not dried. It simply does not have very much strength! Since epoxy sealer is designed to make concrete impermeable to fluids, preventing evaporation, coating green concrete with epoxy is the last thing you want to do!
There are semi-permeable epoxies that can be applied to green concrete, but these do not have the durability of a standard epoxy coating. California Custom Coatings only uses epoxies that create a very strong bond with the concrete. This prevents bubbling and flaking of the epoxy layer, but it also means that the beautiful epoxy topcoat must wait for dry concrete.
How Long Must I Wait?
The industry standard for drying concrete is 28 days, or four weeks. Depending on the weather, shading, and humidity, that period may need to be even longer. There are a number of tests that California Custom Coatings can perform to determine if your new concrete is dry enough for a polymer topcoat. We will discuss these tests in a future article.