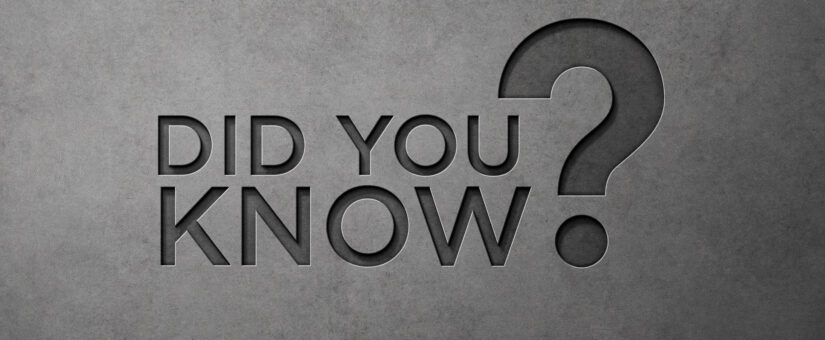 Next to water, concrete is the most used substance around the Earth. It seems hard to believe, but when you stop to think about it, concrete is just about everywhere in some form or another. Approximately 8 billion cubic meters of concrete is made every year — one cubic meter per person! That's a lot of concrete that needs coating with epoxy! And since protecting and beautifying concrete is what we do at California Custom Coatings, we enjoy talking about concrete and what makes it special.
A Brief History of Concrete
Although cement-like building materials were used for thousands of years by the Nabataeans of Africa and the Middle East, and also the Egyptians and the Chinese, the Romans were the first to develop a substance reasonably similar to today's concrete by using lime (the stone, not the fruit), water, and volcanic ash to make pozzolana. To this day, some Roman concrete structures are still standing, including the unreinforced Pantheon. After the Fall of Rome, in the 400's A.D., concrete as a building material declined in use until manuscripts describing its manufacture were rediscovered during the Renaissance.
Nevertheless, essentially modern concrete was not developed until the middle to late 1700s when John Smeaton fired limestone containing clay to make clinker, a critical element of quick drying cement. His product was then used to help build Britain's Eddystone Lighthouse, which outlasted its rock foundation. In the early 1800s, Joseph Aspdin improved on Smeaton's mixture, creating the Portland cement we use today.
More Than the Lightbulb
Thomas Edison is famous for his inventions, especially the lightbulb, but he also owned a cement company. That company was contracted to provide the cement for the first Yankee Stadium in 1922. It was used by the famous baseball team, with renovations, until 2008!
Basically Fireproof
Concrete is unaffected by temperature up to 1000 degrees Fahrenheit. Ordinary epoxy coatings can withstand up to 300 degrees Fahrenheit, and heat-resistant epoxy can last up to 600 degrees Fahrenheit. (If you need epoxy coatings that can resist heat, talk to California Custom Coatings.)
Clean Air Construction
Laminates, vinyls, and carpets contain synthetic materials that often cause off-gassing, or the release of chemicals involved in their construction. For chemically sensitive individuals, these materials lead to unwelcome allergic reactions. Even after off-gassing subsides, carpet is well-known for its ability to harbor dust and pollen, two other causes of respiratory ailments. Concrete avoids these problems, and even eliminates the issue of mold that is common to the grout between tiles. It's a perfect material for property owners interested in clean air post-construction.
For more information about how coated concrete is both interesting and beneficial to the home and building owner, contact California Custom Coatings! We are happy to assist by phone or online.