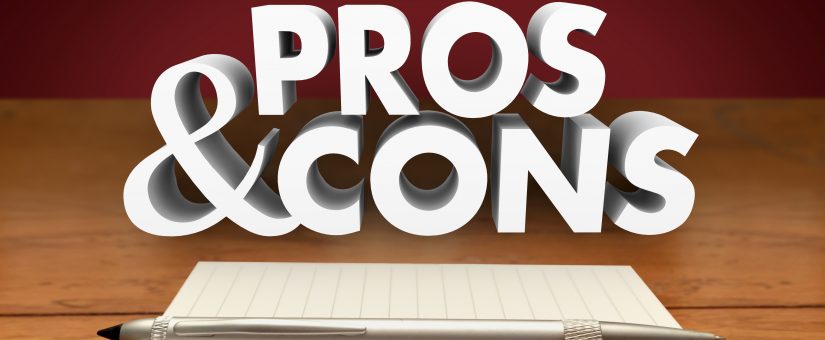 In our last blog, we discussed a fine list of the pros when it comes to installing epoxy floors over your concrete foundation, patio or walkway. The reason for that discussion, and the one that follows in this article, was really the list of "cons" that the authors of an article on another website provided. California Custom Coatings believes that the majority of negatives you read about online when it comes to epoxy floors have nothing to do with the professional service you receive from our Sacramento-based company.
Avoid the Cons with California Custom Coatings
The "cons" listed by this construction website (to be left unnamed) included:
Additional Cost — as in, buying the tools to do the job.
Preparation — warning that you have to prep the concrete correctly, or else it won't create a strong bond with the epoxy.
Smell — not when the job is done, but while you lay the epoxy.
Application — laying down a time-sensitive material that sticks to whatever it touches is not easy!
One look and you can tell that this list of negatives is obviously pointed at the DIY fan! In effect, they were saying: "Here is why you don't want to do-it-yourself when installing an epoxy floor." On that point, we agree 100%! The problem is that they implied that it's a problem when you hire professionals too.
Although laying down epoxy flooring may look easy when you watch it done on YouTube, the reality is that the people showing you those skills via Internet video are dedicated professionals with significant experience, much like the craftworkers at California Custom Coatings. So it's right for someone to caution you about laying epoxy yourself, without the right experience. When you have the tools, techniques, materials and experience, laying epoxy floors is not a chore, but very few homeowners have this collection of equipment and abilities. So leave the epoxy floors to the professionals and avoid all of the supposed "cons."
Is Epoxy Temporary?
Second, epoxy flooring was called "Temporary." We call that nonsense! A professionally laid epoxy floor can last thirty years in a residence and ten years in a heavy-duty industrial setting, according to the epoxy flooring industry and our own experience. Note how that compares to the following types of flooring, as reported by the journal Business Insider:
Carpet — Replace every eight to ten years.
Vinyl Flooring — Replace every 25 years.
Epoxy Flooring — Replace every fifty years (better than the industry estimate).
As you can see, when it comes to longevity, epoxy compares very well to other common types of flooring used in residential, business and industrial applications.
Is Epoxy Slippery?
When they say epoxy is slippery, they miss the fact that the choice in topcoat goes a long way towards determining how slippery an epoxy floor will be. Also, if spilled liquids are expected on a regular basis (one of the benefits of coating concrete with epoxy), texturing can be added in to create a non-slip surface. And the facts are, any smooth surface, whether wood, laminate, tile, or concrete, becomes slippery when wet. That's the advantage of carpet, for sure, when it comes to safety, but fixing stained or wet carpet is another matter!
It's Hard to Remove
Yes, epoxy flooring is hard to remove! That's because when a professional company like California Custom Coatings applies the epoxy, we guarantee that it will not bubble, peel or detach from the concrete. Isn't that what our customers want? And how does "Hard to Remove" combine with "Temporary" as a con? We are still struggling to figure how that contradiction made it past the proofreading phase.
The truth is, when you do want to remove an epoxy coating, the same preparation that readied your concrete by grinding the upper surface will also remove the epoxy coatings when done a second time. Although the vast majority of homeowners don't own the necessary diamond grinders to do the job, California Custom Coatings uses them every day.
When you are ready to discuss quality concrete coatings for your Sacramento home, office, warehouse or industrial building, contact California Custom Coatings. We can provide you with a legitimate list of the pros and cons of your many options when it comes to epoxy flooring, colored concrete stains and concrete polishing.