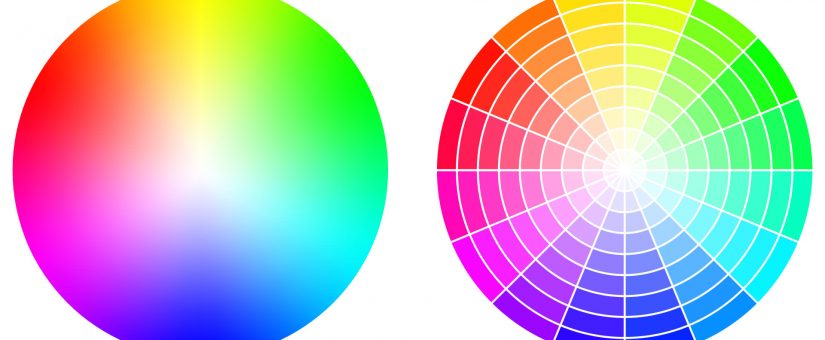 When customers select the colors they want for their epoxy floors, they often go with simple choices — something without much color, from white to grey to black, or a modest beige. Other clients prefer vibrant color, and that is certainly possible with epoxy coatings. How can customers choose colors that fit with their existing paint scheme and create a pleasing appearance? One way is by consulting the color wheel.
The color wheel features the major shades of color arranged in a circular pattern. Through this design, it is possible to select colors that are complementary, analogous or that make up a color triad. What do these terms mean?
Complimentary Colors
Using the illustration of the color wheel included with this article, select a color. Now draw a straight line to the opposite side of the color wheel. That is the first color's opposite or complement. (Think in terms of the old saying "opposites attract.") Complementary colors do a good job of highlighting one another for a pleasant effect. An example is the blue and orange of the classic Denver Broncos uniform.
Analogous Colors
If you choose analogous colors, you select a single color on the color wheel. Say you choose green. The two colors on either side of green are yellow green and blue green. These are analogous colors to green. You see the use of analogous colors in combinations of blue and teal, like the uniforms of the Charlotte Hornets in the NBA.
Color Triad
Finally, you can use the color wheel to select triads of colors, or groups of three colors that work together. This is an intermediate concept to either complementary or analogous colors. Select a color on the wheel and then draw a triangle with equal side lengths inside the circle. The color at each apex of the triangle creates your triad. For example, if you pick yellow, the other two colors will be red and blue. You see this combination in the flag of Romania in Europe or Columbia in South America.
Of course, you can always just choose the colors of your favorite sports team. We can always do San Francisco Giants orange and black, 49ers gold and red, Raiders silver and black, the Kings purple schemes, or Athletics green and yellow. Ultimately, it's your choice. That's why the epoxy floors we create in the Sacramento and Northern California area are called California Custom Coatings!