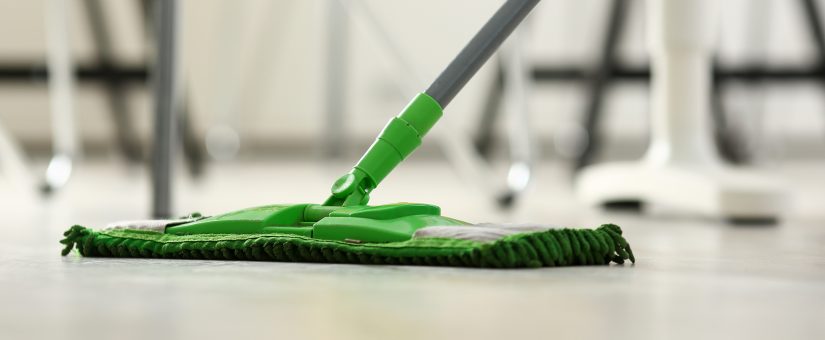 One of the benefits of epoxy floors is that they do not require a lot of maintenance to look shiny and new. Nevertheless, like any surface, they still require cleaning. In this series of articles, we will look at how you can maintain that shine and tackle problems faced by homeowners and businesses at different times of the year.
Routine Epoxy Floor Maintenance
A soft bristle brush is best for sweeping epoxy floors. Even better are the dry dust mops used on the wooden floors of basketball arenas. These do an excellent job of collecting dust and small particles, limiting the need for a dustpan and providing a gentle polish.
Cleaning Up Simple Spills on Epoxy
Since epoxy flooring is liquid resistant, spills are easily cleaned with a rag or paper towel. Don't let that resistance convince you to leave spills of oil or other liquids for later, however, as once some liquids dry they leave behind nasty residues. The sooner a spill or drip is cleaned, the easier the job of removing it from your epoxy floor.
Heavy Cleaning of Epoxy Floors
If your floor has become exceptionally dirty, sweep or blow away loose debris, or vacuum it up. Then fill a bucket with four to five ounces of ammonia per gallon. Using a hard foam mop, clean the floor and allow it to dry. This should remove any stubborn residues and dirt.
Next time we will discuss things you should not do when cleaning epoxy floors. If you have further questions about caring for an epoxy floor installed by California Custom Coatings in Sacramento, Northern California or elsewhere in our state, contact us for advice.