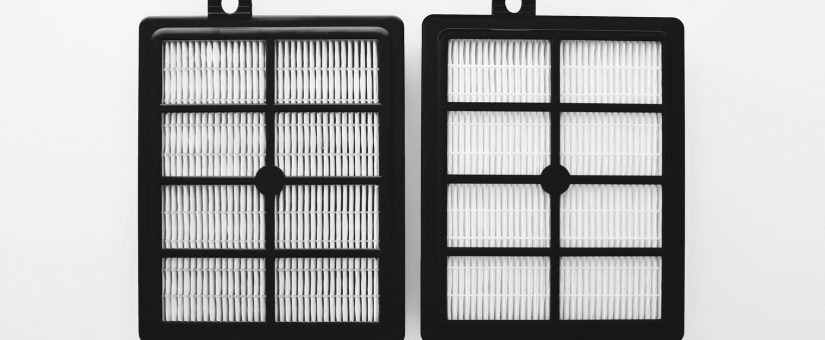 Concrete is a stable, solid material used in the foundation of almost all houses and buildings in California. Obviously, it is safe, easy to use and non-toxic in its normal state, thus its common presence in West Coast construction. Grind up concrete, however, and very fine silica particulates are released. Silica in concrete is just ordinary sand, but in this tiny form it can damage the lungs.
When California Custom Coatings lays an epoxy floor or creates a shiny, polished concrete surface, your home is significantly protected from any long-term wear and tear on your floors that may release concrete dust. Part of this improvement process involves grinding the concrete, so how do we protect our workers and your property from silica dust? The answer is HEPA filtration.
What is a HEPA Filter?
HEPA stands for High Efficiency Particulate Air. (The word filter should really be on the end of that acronym, but the scientists and engineers involved must not have been interested in HEPAF as an abbreviation.) A HEPA filter is designed to remove almost all of the particles that move through it, whether it's on a protective mask or a vacuum cleaner. Speaking specifically, HEPA filtration removes 99.97% of all airborne particulates, leaving behind extremely clean air.
Many vacuum cleaners used by businesses like ours contain a HEPA filter. To ensure safety and cleanliness, California Custom Coatings goes even further! Our concrete vacuums are the Ermator S-36 model. It uses three HEPA filters to make certain that nothing harmful escapes from its exhaust. This is good for our employees, and especially for you, our clients.
If you have more questions about HEPA filtration, silica in concrete, or how we prep and cover concrete floors in the greater Sacramento area, talk to California Custom Coatings via an online request or by calling 916-612-2399.