For gorgeous concrete floors in Elk Grove, ask for the experts at California Custom Coatings! This complete concrete flooring installer advertises any and all of the services you desire to make concrete foundations tougher, stain-proof, water resistant and decorative. With the help of California Custom Coatings, you can order any of the following projects:
Flooring with Coves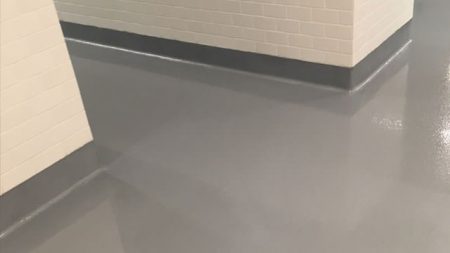 Coved concrete for industrial, commercial and homeowner applications in Elk Grove are a specialty of California Custom Coatings. With coved concrete we apply the epoxy coatings from 2-6 inches (or even more) up the wall. This protects paint, plaster, and drywall at the base of the wall from water damage or dings.
Concrete Epoxy Coatings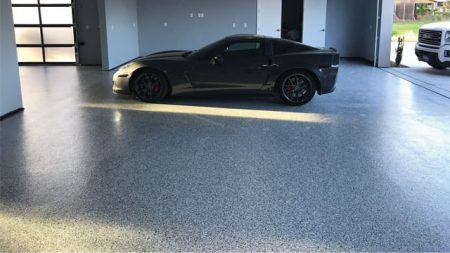 Epoxy concrete coatings are strong and decorative, with many color and pattern possibilities. Various types of epoxies provide resilience for the special dangers faced by your concrete floors. Anti-slip coats are possible if specified.
Polished Concrete Flooring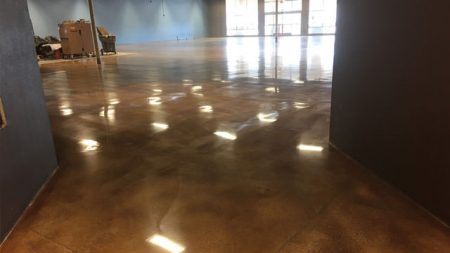 Now your concrete floors can be glossy! Using the most recent materials, California Custom Coatings takes grey concrete and makes it gorgeous! Initially we grind the concrete surface smooth until it looks glossy. Next we add stunning colors and protectants that emphasize the brilliance. The final result is much more durable and simpler to clean.
Concrete Color Stains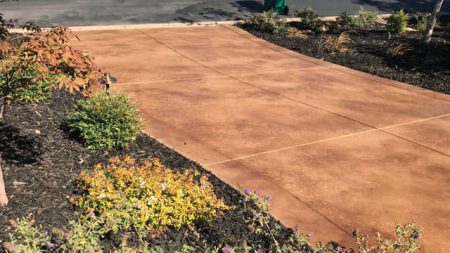 Provide concrete floors eye-catching color or the soothing appearance of stone or wood with concrete staining. California Custom Coatings uses secure acid-free concrete stains that won't hurt you, our staff or the surroundings. A light protective coating can be requested to provide toughness and greater color fastness.
Contact California Custom Coatings
For more information about concrete flooring in Elk Grove from California Custom Coatings, contact us now for a free quote at 916-612-2399 or request help with our online request form.