Available in the Vacaville area, California Custom Coatings performs outstanding flooring applications for concrete floors of any size, from little patios to enormous industrial workshops. If the foundation is cracked, old, stained, or new, we make it appear outstanding, outdoors and indoors. Applying carefully selected ingredients, as little as one day is necessary to complete a stronger, impressive concrete floor, artfully done by California Custom Coatings.
Polished Concrete Flooring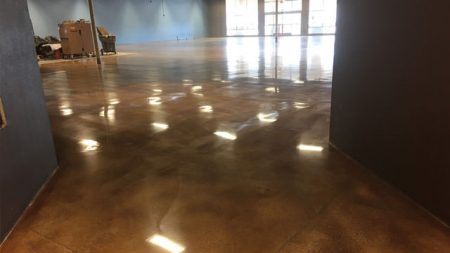 Now your concrete floors can be glossy! Applying the most modern ingredients, California Custom Coatings takes boring concrete and makes it outstanding! At the beginning we grind the concrete floor smooth until it looks glossy. Then we add gorgeous colors and coatings that heighten the lustre. The resulting product is much more durable and simpler to maintain.
Concrete Epoxy Flooring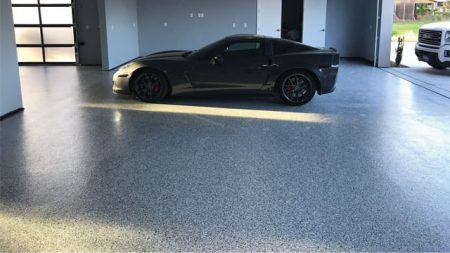 Epoxy systems by California Custom Coatings in Vacaville come with a lifetime adhesion warranty. We call it the "no peeling promise"! Color variations with epoxy coatings are basically beyond limit. We even provide special anti-slip coatings when requested.
Flooring with Coves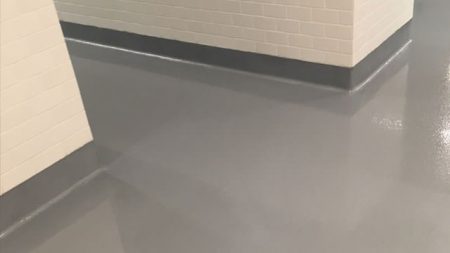 If protection for corners and walls is needed, California Custom Coatings provides coved flooring. Applied above the foundation, coves add water protection to walls. It also halts scrapes in drywall, plaster, and paint.
Staining Concrete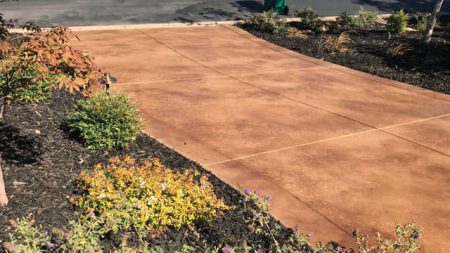 Give concrete the style of tile, or other natural products, with color stains and a protective topcoat. California Custom Coatings provides a carefully chosen collection of colors that are completely acid-free. We focus on durability, safety and quality.
Contact California Custom Coatings
For more details about concrete flooring in Vacaville from California Custom Coatings, contact us right now for a free concrete assessment at 916-612-2399 or ask for assistance with our online request form.