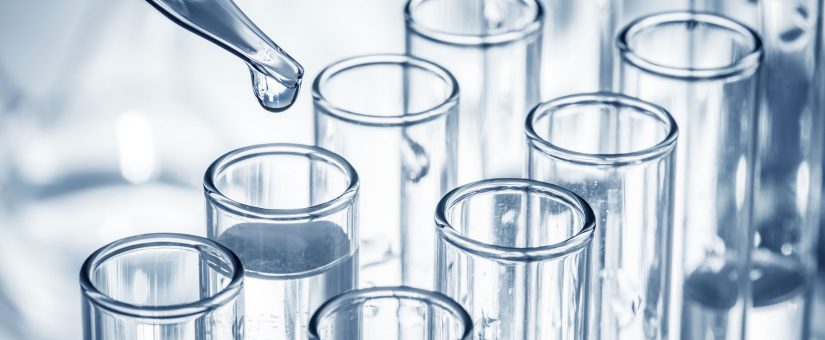 The first color scale for varnishes and topcoats was the Gardner Scale, developed in the 1920's under the direction of paint chemist Dr. Henry Gardner. Recognizing the need for color standards in transparent oils and paints, he created an eighteen-stage scale that went from "water white to yellow to deep amber." Although originally designed as a series of vials filled with liquids representing each color stage, modern color and clarity testers use electrical spectrophotometers or spectrocolorimeters to study the primary wavelength of light given off by a specific sample. No matter what type of testing device you use (and you can still buy Gardner vials), using one scale as a standard allows applicators, manufacturers and buyers to speak a common language when it comes to transparency.
When we discuss concrete floor coverings, the lower end of the Gardner Scale is typically used to describe the different topcoats available for epoxy floors or stained concrete. Here at California Custom Coatings, we can apply a protective coating that is completely clear or a slightly yellow coating to create a soft glow that seems to shine from the floor. The choice is completely up to the customer!
Although most of our Sacramento clients are chiefly interested in talking about the main colors and the additional effects they plan to use underneath the protective coating, some do want to talk about the clarity of the topcoat. If you are one of those people, we can use the scale of your choice to discuss color and clarity. Call us for a free estimate at 916-612-2399 or use our online appointment request to get more information.