For special concrete floors in Fairfield, ask for the professionals at California Custom Coatings! This complete concrete flooring company advertises any and all of the services property owners want to make concrete foundations tougher, stain-free, water resisting and colorful. With the assistance of California Custom Coatings, property owners can finish any of the following projects:
Epoxy Concrete Coatings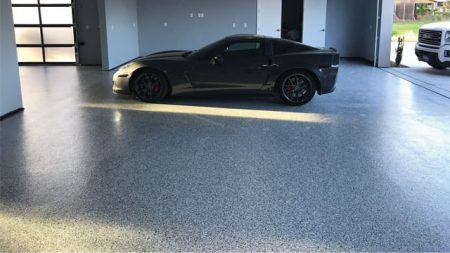 Epoxy applications by California Custom Coatings in Fairfield come with a lifetime adhesion warranty. Call it the "no peeling promise"! Color combos with epoxy coatings are nearly without limit. We can even include an anti-slip surface if necessary.
Coved Floors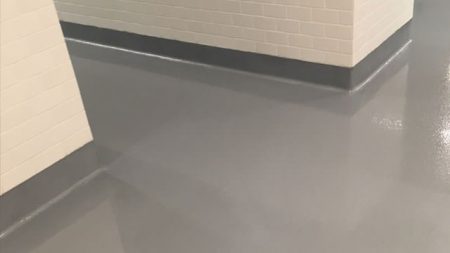 When protection for walls and corners is needed, California Custom Coatings provides coved floors. Raised above the floor, coves add liquid proofing to walls. It also halts dings in plaster, paint and drywall.
Concrete Polishing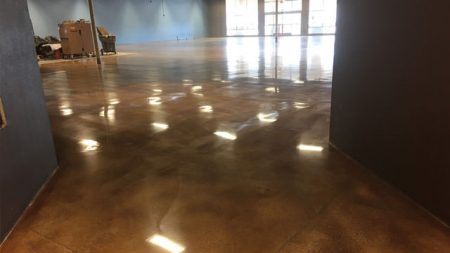 Now your concrete floors can look sparkling! Using the most modern materials, California Custom Coatings takes bland concrete and makes it special! At the start we polish the concrete floor smooth until it becomes reflective. Afterwards we add vibrant colors and coatings that intensify the shine. The end product is far more durable and easier to maintain.
Concrete Staining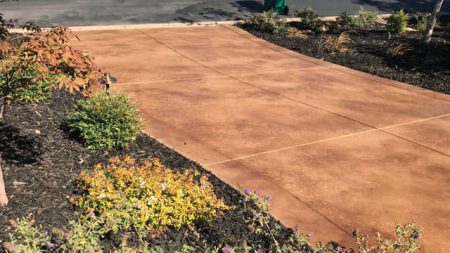 Lend concrete floors attractive hues or the natural look of stone or wood with concrete staining. California Custom Coatings uses safe acid-free concrete colorants that won't hurt you, our team or the surroundings. A thin protective coating can be requested to provide durability and greater color permanence.
Contact California Custom Coatings
Receive added information about concrete flooring in Fairfield from California Custom Coatings by calling us right away for a free concrete assessment at 916-612-2399  or ask for assistance through our online request form.